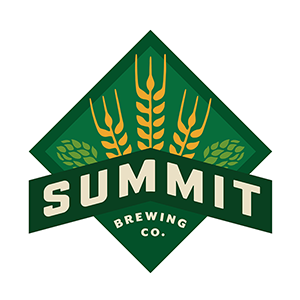 Summit Brewing Company
Way back in 1986, before craft brewing was even cool, Summit Brewing Company Founder and President Mark Stutrud set out in St. Paul, Minnesota, to make craft beers inspired by old-world brewing traditions and ingredients. Over 30 years have passed since he first brewed our flagship Summit Extra Pale Ale, and it's safe to say he freaking nailed it.
Today, Summit Brewing continues to infuse traditional recipes with modern ingredients from around the world, crafting high-quality and consistent craft beer out of respect for the hardworking folks who enjoy our beer.
And because we're independently owned and operated, we get to make craft beer our way. That means relying on natural carbonation, protecting the foam, and celebrating the true dance between malts, hops, water, and yeast. It means protecting the environment, supporting the community and the arts, being kind to animals, and always having one more beer with our friends and family even if we're already late for rotary club. It means drinking our beer fresh and cold, because warm storage turns good beer to shit. And it means never settling for "good enough," always pulling the goalie when we've got a chance to win, swinging for the fences, and never, ever forgetting where we come from. Grain country represent.